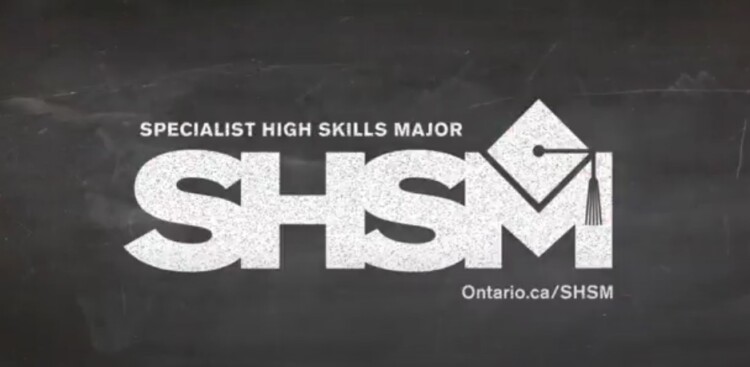 Click HERE for an overview video about SHSM
The Specialist High Skills Major (SHSM) is a unique program offered in Ontario high schools that provides students with the opportunity to focus their studies on a specific career path while still fulfilling their graduation requirements. This program may be completed at the University, College, Apprenticeship or Workplace level starting as early as Grade 11. The  SHSM program equips students with the knowledge and skills they need to pursue their chosen field of study with confidence.
At KCI, we currently have Environment, Construction, Health & Wellness, Hospitality & Tourism, Information & Communication Tech., Non-Profit, and Transportation.
With specialized courses, hands-on training, and opportunities to work with industry professionals, you'll gain a competitive edge in the job market and be well-prepared to take on the challenges of your chosen career.
In addition to the many practical benefits of the program, the SHSM also offers students the chance to explore their passions and develop a sense of purpose and direction. By focusing on a specific career path, students can gain a deeper understanding of their own interests and strengths and develop a sense of personal identity and confidence.
So if you're looking for a program that will help you achieve your career goals and set you on the path to success, consider a Specialist High Skills Major. With its unique combination of academic rigor and practical training, it's the perfect choice for ambitious students who want to make the most of their high school experience.
For more information or to Register please click here.